Glass Furnace Design & Building, Hot & Cold Furnace Repair, Refractory Lining & Furnace Demolition
We are manufacturing or supplying high quality refractory bricks, electro fused bricks & blocks, various refractory castalbes & mortars, refractory mixes and insulation materials for used in glass industries to produce float glass, glass containers, glass bottles, solar energy panels, lamps, crystal glass, kitchenware glass products and art glasses.
According to customer project and needs, with given drawings or descriptions, we are cutting, drilling, opening channel, shaping refractory bricks and blocks, and supplying pre-cast refractories for glass furnace forehearth, melting pool, regeneration & recuperative sections.
In addition, all kinds of glass furnace modernization, refractory innovation, refractory lining and furnace demolition services are available. In our country and all around the world, we are giving services of furnace demolition and refractory renovation.
Glass Furnace Working Pool
We supply dimensioned and shaped electro-cast AZS ZAC blocks, bricks and blocks burner, brick arch, arch bricks according to the needs of the customers.

According to customer requirements burner blocks, arch bricks, front cover, covering blocks, furnace inspection bricks, channel runner blocks, insulation bricks, refractory castables & mortars are available.
Products of Glass Industry
Float Glass
Door and window glass, balcony lives, architectural siding, automotive glass
Kitchenware Products
Glass containers, glass plate, glass cup, kitchenware glasses.
Crystal Glass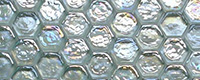 Decoration glass, glass brick, glass giftware, crystal trophies, crystal table top-name.
Glass Arts
Pearls, beads, jewelry, all kinds of handicraft glass products.